Strengthening Safety Service & Safety Programme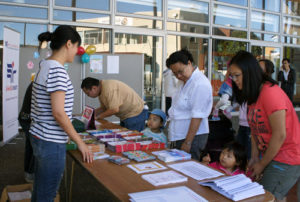 You're able to get free and confidential Strengthening Safety Service or Safety Programme if:
you're a victim of a charge related to family violence in a criminal court, or
you've applied for a Protection Order through the Family Court and are waiting for a decision.
The Strengthening Safety Service provides free, confidential and immediate assistance to victims of family violence. The service is available for people 17 years and over who have a family violence matter before the court.
Safety programme is available for you, your children and any other person who's specifically named in a protection order as a protected person. The programme is aim to help protected people understand family violence and the laws relating to it, to understand the effects of this violence on families, and to learn how to protect themselves from family violence in the future.
Child safety programme specifically developed for children which can help them understand and deal with family violence and its effects on them and the family. Although they cover very serious issues, these programmes are designed to be interactive and fun so that children will enjoy the programme.
All the above services are available by phone or face-to-face.