Employment & Enterprise Services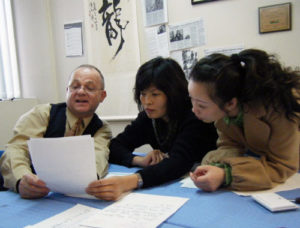 For the past 14 years, CNSST Foundation has been a consistent and invaluable community employment resource for local employers and job seekers. As our primary job placement services are funded by the NZ government, CNSST Foundation continues to deliver 'Free of Charge' employment services to both employers and job seekers.
For local businesses, the growing Asian segment of the NZ population is one of the largest and fastest developing niche markets for a variety of services and products. To cater to the needs of this special market, local employers and businesses have come to understand the labour force in high demand who are conversant with Asian cultures and languages, while taking the right approach to meeting the needs. This includes workers, in particular, who have multilingual abilities with wide understanding on the cultural diversity.
CNSST Foundation is well poised to offer local employers candidates drawn from its extensive network of job seekers with the above values and matching skills. The growing importance of Asia to NZ traders also implies an ever increasing demand of workers with Asian background.
As a bridge between businesses and job seekers, CNSST aims to help optimizing the skills and experience of the job seekers to result in meaningful contributions to the local employers and NZ community.
Assisting people whose employment ended as a consequence of the COVID-19 in NZ:
CNSST Foundation feels the responsibility to encourage and support those who have lost their jobs or are at risk of discontinuing their businesses due to the impact of the pandemic. While there are free online trainings and job search support services available for the 'Key Priority Migrant Target Groups', the Employment & Enterprise Team of the organisation is now working to ensure its services and concerns encompass the employment needs of people under wider circumstances, including for those whose employments have been affected by COVID-19 in New Zealand. The scope of the service includes:
Job search and skills matching assistances
Online vocational trainings for improving job seeking competency
Career consultation and reinstatement support
Guidance to industry skills acquisitions
Access to government support for businesses
Other business related assistances in the COVID-19 context: operational alternatives and strategic marketing
Self-employment: business registration, taxation and government regulations
Contact information:
Address:               15 – 19 Clifton Court, Panmure, Auckland
Phone:                 09 570 1188
E-mail:                 employment@cnsst.org.nz