Introduction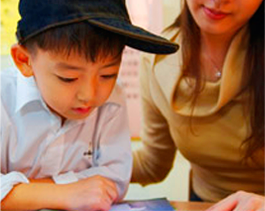 Welcome to the CNSST Cultural Learning Centre which provides quality education at a reasonable and affordable hourly class rate.
We have served the community for 24 years with six branches in Auckland.
Our Centre provides a variety of courses to more than 1500 students attending on a weekly basis.
As a highly reputable community education group, our seven CNSST Cultural Learning Centres provide cultural education to local children and young people on weekends.
The courses we provide are:
Chinese Mandarin Language (available to both adults and children)
Mathematics
English Writing
Art (Painting)
Chess
Keyboard and more…
CNSST  Culture Learning Centre has been awarded the title of 'Overseas Model School for the Teaching of Chinese' by the Chinese government and was recipient of the"Excellent School in Teaching Chinese Culture" Award from the Consulate General of the People's Republic of China in Auckland.
Please contact us at education@cnsst.org.nz to learn more or call us on: 09-5701188
2023 CNSST Cultural Learning Centre Calendar