"Unite Against Covid-19"– CNSST Service Response System Launches
March 28, 2020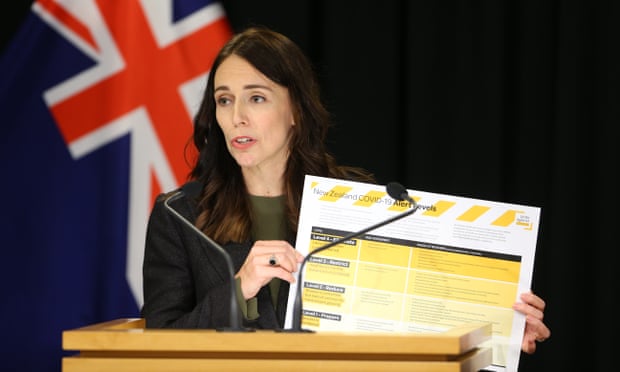 20/08/2021
"Unite Against Covid-19"- CNSST Service Response System
"守望的天空"- 华社服基金会新冠病毒抗疫服务系统
With the sudden reappearance of community cases of Covid-19, the New Zealand Government has announced a Level 4 National Alert from 17 August 2021. In immediate response to this, the CNSST Foundation team has resumed its "Unite Against Covid-19" CNSST Service Response System as of 18 August 2021. During these especially difficult times, with the community's health and safety as our top priority, CNSST has united to work together with you to provide a range of essential and responsive services. With a spirit of mutual support and collaboration, we can all confidently look forward to brighter days ahead. The nine categories of services available are as follows:
1. COVID-19 Welfare Support (Direct referrals from NRHCC)
To support confirmed COVID cases of Asian families and their close contacts in self-isolation, CNSST has formed a team to provide COVID-19 related culturally appropriate welfare support. Referrals are received directly from Northern Region Health Coordination Centre.
2. COVID-19 Vaccination Booking (Please contact CNSST Head Office 09-5701188)
The CNSST Volunteer Centre has partnered with Vaccination Centres and WDHB's Asian Health Services to empower community members to book for vaccination and to access language support. We have 10 vacancies per day open for community to book.
3. Community Connection Service (CCS) and Important Information Updates (Please contact Gloria 021 990 082):
CCS provides connection, and functions as a bridge between government and community, and empowers our community to understand better the NZ welfare system, and their entitlement to support and services. Our team follows up with various government sectors, and provides the community with a weekly combined list of important guidelines and links to those sectors. This list is updated every Saturday. Please access this weekly release on the CNSST WeChat and Website.
CNSST WeChat Account: CNSST-NZ-2014
CNSST Website: www.cnsst.org.nz
4. CNSST CCS Discretionary Fund (Please contact Rachel 0222 760582)
The Ministry of Social Development (MSD) has designated CNSST Foundation as one of the managers of their CCS Discretionary Fund on account of our cultural competency and responsiveness in working with ethnic communities. Families, with no access to other financial assistance, are eligible to apply through us for a grant under this funding where they require financial support for:
Covid-19 related emergency support
Legal assistance in relation to family violence
Immigration assistance in relation to family violence
Children and Youth related wellbeing and educational support
Home-based support services for seniors and disability
Other emergency purposes with no access to any other financial support
For inquiries: info@cnsst.org.nz
5. Online Education & Wellbeing Programmes:
CNSST Foundation have an established online educational system to ensure the continuation and accessibility of our educational options for our community. The comprehensive package of online education includes Tai Chi wellbeing courses, tertiary education, vocational training, Chinese and other subjects for children and young people, cultural education, online parenting courses, and online mental health courses. The professional and accredited trainers and teachers from CNSST Foundation are committed to ensure a high quality of education. Please feel free to make enquiries:
Online Senior Tai Chi Wellbeing Courses (Please contact Don 021 760 258)
Provided by CNSST Kung Fu World with support from Auckland Wushu Association. These are free online Tai chi courses, prioritised for seniors aged 60 or more of any ethnicity with the aim of improving their health and wellbeing during the lockdown period.
Online Learning for Chinese Language and Other Subjects for Children & Young People (Please contact Susan 021 760 399 or Lucy 021 760 596)
Provided by the Chinese Language Teaching Model School CNSST Cultural Learning Centre. Subjects available: Chinese, Mathematics, Chinese Martials Arts, etc. All After-school programmes are available online and will continue through the school holidays.
Online Adult NZCEL English Courses (Please contact Penny 021 0919 9680)
Provided by the NZQA accredited CNSST Education Institute, MOE No: 7158. Available courses range from Foundation to Level 2. Whether you are a newcomer or longer term migrant, as long as you are currently living in Auckland and in need of a basic English course, we will have something for you.
Online Chinese Cultural Competency Programme (Please contact Cathy 021 760 998)
Provided by NZQA accredited CNSST Education Institute, MOE No: 7158. The CCC programme targets non-native speakers. The course enables learners to understand Chinese culture and basic language skills for use in their industry or vocational field. It has been successfully delivered to groups from Auckland District Police, Counties Manukau Police and Waitemata District Police, with very positive feedback and much appreciation from the officers who took part.
Online Introductory Food Safety (Please contact Jay 021 276 0555)
Provided by NZQA accredited CNSST Education Institute, MOE No: 7158. This NZQA approved one day (6-hour) training scheme delivers basic skills and knowledge around food safety. From legislation, food hazards, prevention of contamination and cross-contamination, to personal hygiene and industry best practice, this 1 credit, Level 1 short course will give you what you need to get started working in the food-related industry.
Online Employment and Enterprise Courses
Provided by the CNSST Employment and Enterprise Team(Charities Commission No. 24999 and CNSST Accounting Training Centre (ATE No: 2082228)
 – Online employment consultation & coaching including professional CV writing, interview skills & preparation, strategic job search and NZ employment law (Please contact employment@cnsst.org.nz or Alex 021 760 586 )
– Online Industry Certificate Courses: MYOB & Xero accounting software trainings, provided by accredited and licensed trainers (Please contact employment@cnsst.org.nz or Connie 021 808 068)
Online New Mums Health and Nutrition courses (Please contact Fangfang 021 760 121)
Provided by CNSST HBHF Project Team including NZ registered health professionals and dietitians. HBHF is a maternity care project to improve women's health during pregnancy as well as to promote healthy feeding of babies and physical activity of toddlers. As the Asian HBHF provider, CNSST is offering a free Community Learning Programme to Asian pregnant women and mothers who have a baby or toddler under 4 years to support their health and wellbeing through what can be a difficult period for them. A range of classes are available including: Pregnancy yoga and nutrition class; New mum support class; Toddler class; Cooking class, etc.
Online Parenting Programmes (Please Contact Hanying 021 760 581):
• Teenage Parenting Workshop
• Triple P Parenting Programme
• Toolbox Parenting Programme
Online Mental Wellbeing Workshops (Please contact Abby 021 760 834)
Provided by a registered social worker or counsellor from the CNSST Social Work and Counselling Team. Course content includes mental health, stress management, family relationships, etc.
6. Online One-to-One Consultation and follow up support services:
Immigration Consultation and Services (Provided by a CNSST Licensed Immigration Advisor. Please contact Rachel 0222 760 582): Online visa facilitation & lodgement; Employment Accreditation; Special visa categories consultation & support: S61/Domestic Violence/Humanitarian.
Employment and Enterprise Consultation Services
 – COVID-19 government support including Wage Subsidy, Resurgence Support Payment, Leave Support Scheme and Short-Term Absence Payment information (Please contact employment@cnsst.org.nz or Scott 021 760 583)
– Essential workers employment support (Please contact employment@cnsst.org.nz or Alex 021 760 586)
Newcomers' Settlement Information Consultation and Services (Provided by CNSST Newcomers' Settlement Services. Please contact Brian 021 760 818) This is for newcomers in Auckland, Permanent Residents in New Zealand who have been here for less than 2 years, or recently graduated international students. We provide information, consultation and wrap-around support services through your settlement or transitional stages.
Social Work and Counselling Services (Please email socialwork@cnsst.org.nz)
During Level 4 lockdown period, all social work and counselling cases and programmes are delivered remotely via Phone/Zoom as follows:Family Violence Intervention
Individualised one to one case management to support individual Asian migrants and their families who have experienced or caused family violence and want help to make positive changes to their lives.Children Who Witness Family Violence
A registered social worker/counsellor offers a one-to-one confidential counselling service (up to Six sessions) for children and young people who are growing up in an atmosphere of family quarrels or violence and who are likely to suffer short-term or long-term psychological effects. The aim of the program is to help children reduce the negative emotional impact from family violence, to provide them with them positive guidance and help them create a healthy life style for themselves.

Safety Programme
The Strengthening Safety Service provides free, confidential and immediate assistance to victims of family violence.Safety programme is available for adult, children and any other person who's specifically named in a protection order as a protected person. The programme is available for adult, children and any other person who is specifically named in a protection order as a protected person. The programme aims to help protected people understand family violence and the laws relating to it, to understand the effects of this violence on families, and to learn how to protect themselves from family violence in the future.

The Children's Safety Programme is specifically developed for children and can help them understand and deal with family violence and its effects on them and the family. Although they cover very serious issues, these programmes are designed to be interactive and fun so that children will enjoy them.

Counselling Services
SWCT provide individual/couple/group counselling for adults, children and young people that focuses on: Family Conflicts, Couples and Marriage, Communication, Stress Management, Addictions, Adolescent Issues, Anger Management, Depression/Anxiety, Trauma Healing, Cultural Issues, Domestic Violence, Grief and Loss, etc.
7. CNSST Social Housing Services (Please contact Don 021 760 258)
CNSST Foundation has established a communication channel and monitoring system for its tenants at CNSST Kotuku House, aiming to keep all tenants out of harm's way and ensure their health and safety during the lockdown period. The Social housing team is on call 24/7 and ready to provide support to its tenants whenever needed. A free online Tai Chi Class is offered to encourage all tenants to stay healthy and active, and during this difficult time, we are committed to providing ongoing support. For any social housing related matter, please contact CNSST Foundation Staff via housing@cnsst.org.nz
8. Multi-language Support Services:
CNSST Foundation team possesses multi-lingual professional workforce. In this special period, we are committed to offer multi-language support to assist your communication for emergencies or important matters.
English: Jay: 021 276 0555
Greek & Mongolian: Peter: 022 276 0581
Mandarin & Cantonese: Rachel: 022 276 0582
Japanese & Shanghainese: Jiajia: 021 760 591
Korean: John: 022 276 0580
Malay, Hokkien & Hakka: Magdalene: 021 760 589
9. General inquiries:
Telephone: 09-5701188
Email: info@cnsst.org.nz
Website: www.cnsst.org.nz
Dear Stakeholders, in this special time, CNSST Foundation is always here to provide services and support for you. With regard to our "Unite Against Covid-19" CNSST Service Response System, should you have any further questions or suggestions, please contact Jenny WANG QSM, Executive Director at 021 760 582 or email to management@cnsst.org.nz
He waka eke noa.
We're all in this together.
You are welcome to download the above "Unite Against Covid-19"- CNSST Service Response System in pdf format for your own use or to share with others by clicking here.